Entrust Allegiance Construction Group, Inc. with your healthcare project. We understand that a successful healthcare project is one that demands critical perfection at every turn. We take the inititive to actively communicate with the facility engineers, staff, architect and engineer to ensure that everyone is on the same page throughout the duration of the project. Our team-building approach allows us to problem solve issues when they arise, without fail. We commit to strengthening our reputation as a general contractor who communicates better than our competition. As everyone in the industry knows, communication is (and always will be) the cornerstone to meeting the unique needs of each client. We intend to communicate with the same efficiency, integrity, and effectiveness that we always have.
Medical Office Buildings
Hospital Renovations & Buildouts
Laboratories, Research & Testing Facilities
MRI, CT, X-Ray, Tomography & Ultrasound Suites
Dental Clinics
Vision Centers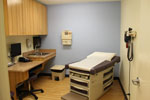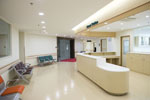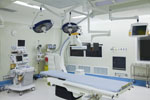 Made by Galleria.